Job description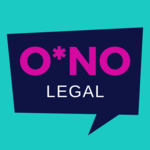 ​O*NO Legal is the real estate agent's lawyer. They are a virtual law firm focused on doing things differently and embracing legal tech to enhance customer and business experience. With a commitment to growth while maintaining an awesome team culture they are a passionate team that push themselves out of their comfort zone to accomplish goals while still being mindful, practicing gratitude and actively engaging with their mental health and work-life balance. They enjoy what they do and celebrate success. They have a fantastic career opportunity for an entrepreneurial Business Development / Sales Manager to join the team.
The Role
Having identified a gap in the market the business has really taken off. They provide an exclusive service to Real Estate's nationally and have tremendous growth potential.
As they continue to expand their reach, they are seeking a Business Development / Sales Manager who can plan and execute their growth strategy in this exciting and dynamic industry. This is where YOU come in….
Reporting to the Chief Sales Officer your primary responsibility is the development and execution of a forecasted sales plan that aligns with the broader strategy for O*NO Legal. Sales targets will be achieved by working collaboratively with other team members and the custom legal team.
Your duties include:
Assist with the development and execution of the sales and marketing plan (3 & 12 month forecast)

Maximise revenue opportunities and grow market share via customer acquisition

Develop and nurture key client relationships to ensure customer satisfaction and repeat business (internal and external)

Develop strong internal stakeholder relationships

Presentation of offering to groups, workshops and events

Become the subject matter expert to match the right service to client needs

Identify, connect and nurture marketplace opportunities with channel partners
Your Background
If thinking outside the box and innovation that can disrupt the market, sounds appealing, then this is your ideal role.
To secure this role you will be commercially minded with a customer focus and able to demonstrate your skill in
Developing sales and marketing plans with a proven ROI and lasting client relationships

Exceptional communication skills, both written and verbal

Strong business acumen and understanding of organisational issues and challenges

Experience in managing partnership or affiliate relationships (desired but not essential)
Ideally you will have experience in owning and/or managing a real estate office with an understanding of the risks and operational pain points of an agency. This position is challenging and rewarding as every day is different. Success in this role will result in growth & retention of a customer base with the focus of driving revenue growth and market share. This is a highly collaborative role that allows you the autonomy and workplace flexibility that is desired in a modern workplace. You will bring energy and vibrancy to the team. They will be able to lead by example and be someone who can bring presence to customer facing activities.
For More Information
At Resolver we work with you as you make your next career move. For a confidential discussion, please contact Bronwyn at bg@resolver.com.au or 0424 997 758
Resolver is exclusively working on the recruitment of this role on behalf of O*No Legal. Any 3rd party or direct applications will be forwarded to Resolver for their review.
​